Abajo Mountains: 10,300′
The Bothy Wagon, named after the Scottish remote shelters, is a mobile hut that shifts with the seasons. During the winter months, depending on the snow conditions it can be found within close proximity to the Abajo Mountains and their abundance of backcountry skiing, snowshoeing, and other winter adventure terrain.
A little more than the traditional simple shelter, our Bothy Wagon comes equipped with many of your basic needs.
This bothy is a traditional shepherd's trailer which has been renovated with a ski hut in mind. The bothy features a wood burning stove, two single burner butane camp chefs, wash basin, cups, bowls, plates, utensils, basic pots/pans, and cooking spatulas. Additionally, there are a two double sized, two-inch thick pads for sleeping.
The Bothy Wagon comfortably sleeps 4 adults.
ACCESS: Please be aware to access the Bothy Wagon you will be traveling through avalanche terrain. We highly advise that you check the weekly Utah Avalanche report for the Abajo's prior to making your trip.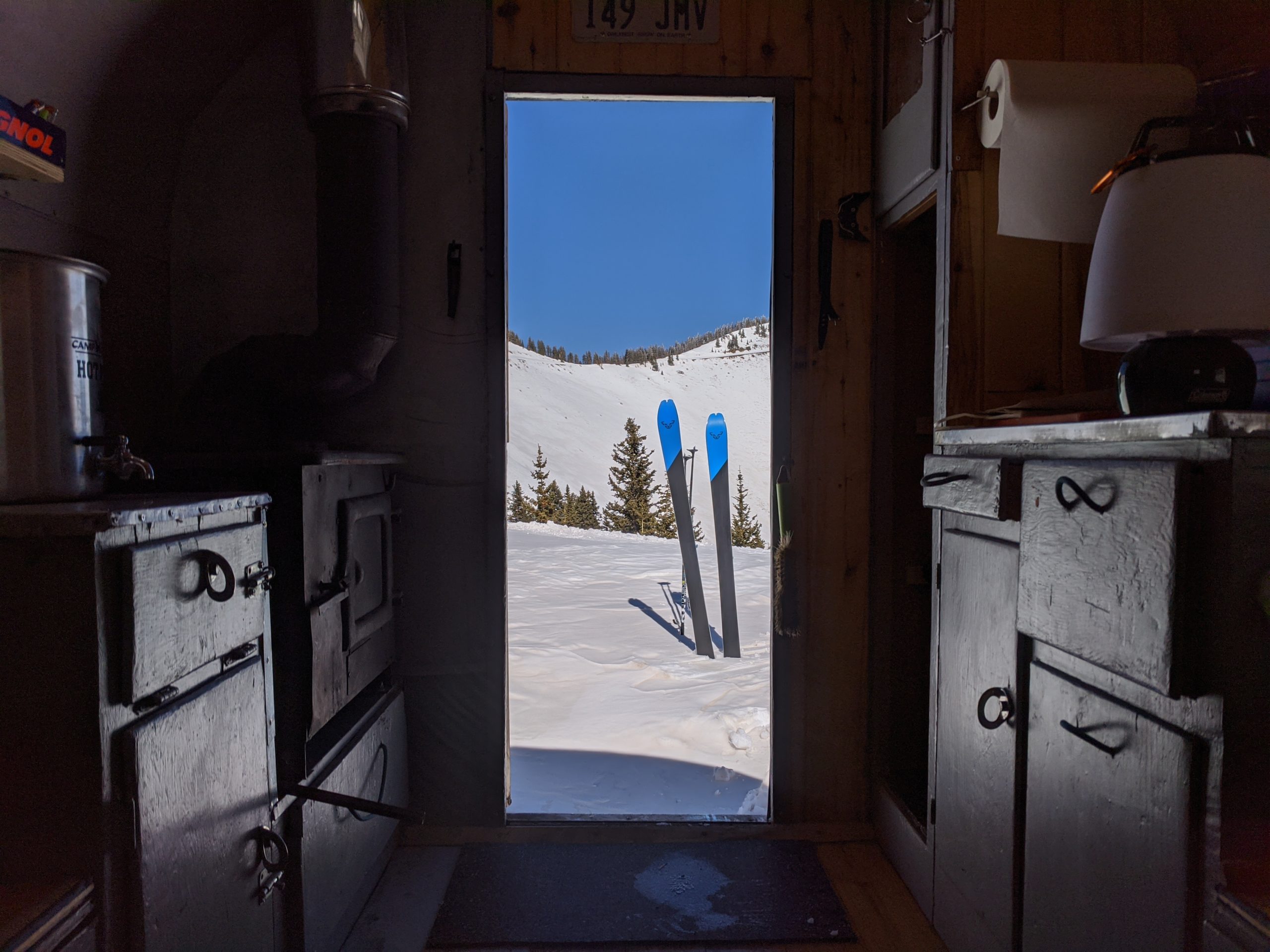 The Bothy Wagon is placed just below Abajo Peak at 10,300 feet in elevation. This placement is ideal for backcountry skiing access. The views are unparalleled, including the Colorado Plateau, Monument Valley, Cedar Mesa, and more.
Cost: $100/night (plus tax) for up to 4 adults.
Packing List: Please click on this link to view a recommended packing list for your Bothy Wagon stay.
Unfortunately at this time we cannot accommodate pets, we apologize for any inconvenience this may cause.
RESERVATION & CANCELLATION POLICY:
We accept reservations via email or phone. In order to secure your reservation you must pay in full.

Credits are not offered on weather related conditions. 

Credits are not offered for cancelled or incomplete trips. 

You may reschedule your trip to any other available date(s) within the same booking season. All reschedules, regardless of reason, must be made 30 days or more before your start date.
It is your responsibility to watch the weather and be prepared to start early, allowing plenty of time for your arrival during the short winter months. If, in extreme circumstances, the either Tiny Home or Bothy Wagon is inaccessible and we are unable to assist in getting your party to the Tiny Home or Bothy Wagon, we will be happy to reschedule your visit within the season of your reservation date. We reserve the right to make the final call. No refunds will be given for early departures, bad weather or poor snow conditions, getting lost or failure to reach the Tiny Home or Bothy Wagon, or any other circumstances for which Roam Industry LLC has no control.