These day trips are great guided and self-guided. Most of our day trips require a half-day at the minimum. This is due to the size of our region. We highly recommend a guide as they are regional experts and provide expertise from your gear to the route. However, if you are more comfortable self-guiding your experience we can assist you with beta, gear, and shuttles.
To book any trips please email us at info@roamutah.com or call 435.590.2741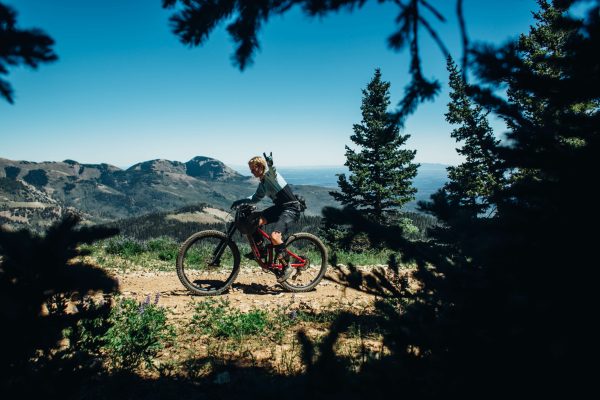 This ride is day one of the epic Abajo Enduro we host every August. Though in the Abajo Enduro it is paired with two other trails, this trail can stand alone. It is fast and loose. Starting in the Abajo's and ending with views into Indian Creek. 
This trip includes a guide, permits, shuttle and lunch.
Difficulty: Intermediate
Recommended Season: mid-May (snow melt) – early-November (snow fall)
Email to book info@roamutah.com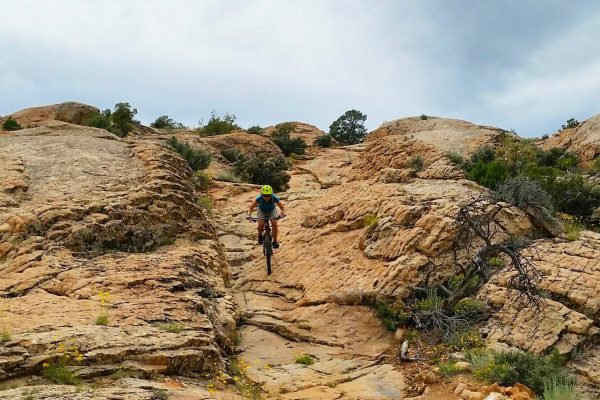 Hotel Rock is named after a unique Anasazi archaeological site along the route. The Anasazi people inhabited this region between ~850-1200 C.E. Don't let the fact that this is a jeeping/ATV trail fool you. It is a rowdy ride. The ride starts high with forest dirt roads and quickly evolves to ledgy slickrock. There are tons of steep pitches with big step-up moves to navigate.
In addition to Hotel Rock, you'll also experience views into Arch Canyon. This trip also traverses through the newly established Bears Ears National Monument.
This trip includes a guide, permits, shuttle and lunch.
Difficulty: Intermediate/Advanced.
Recommended Season: Spring / Fall 
Email to book info@roamutah.com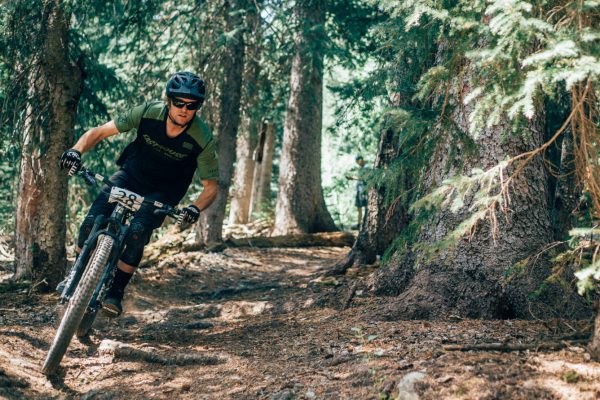 The Abajo Enduro Classic includes two trails Robertsons (no apostrophe) Pasture and Spring Creek. Both trails are rider favorites in our two-day, three-stage enduro. The trails feature pedally sections but the reward of downhill gnar is worth the squeeze.
This trip includes a guide, permits, shuttle and lunch.
For route details:
Difficulty: Intermediate.
Recommended Season: May 15 (or snow melt) – October 1
Email to book info@roamutah.com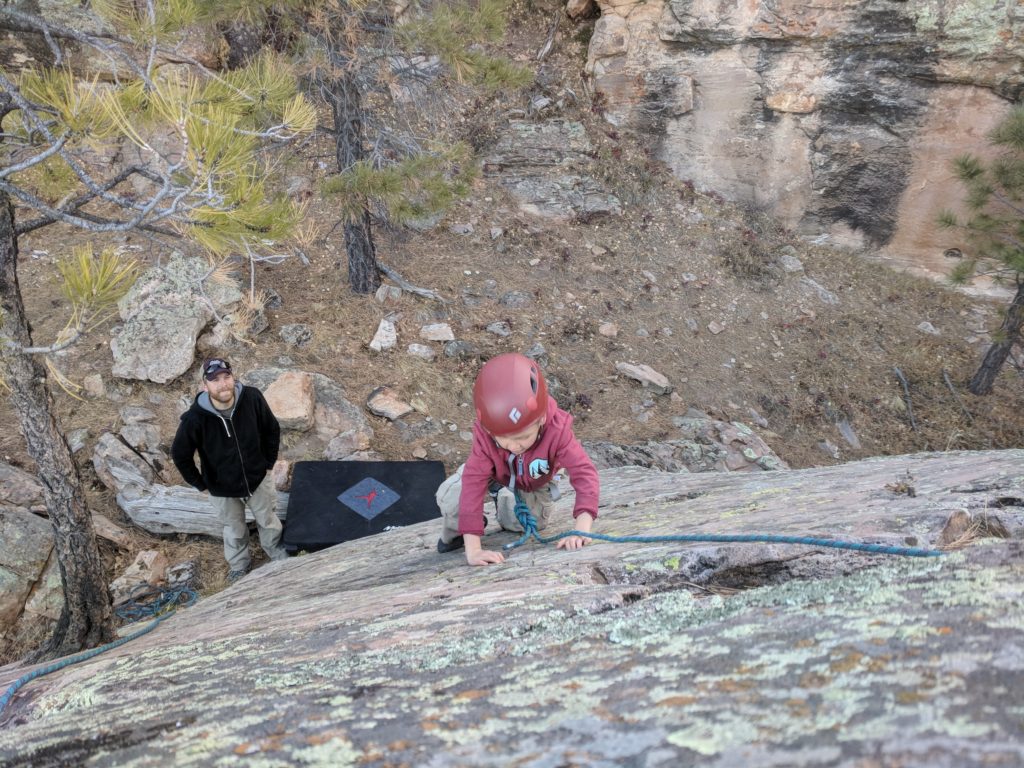 Our climbing clinics range from half to full day, and include anything from climbing 101 to anchor building. We have climbs for all levels and ages.
Our clinics typically take place at our local crag located in the Abajo Mountains, apart of the Manti-La Sal National Forest. The crag features around 20 climbs including bouldering problems, and ranging from 5'6 to 5'10b+
Intro to Climbing:
Roam's Intro to Rock Climbing clinic is an introduction designed for first time climbers or people with limited experience in rock climbing. The purpose is to have fun climbing in an enclave of the Abajo Mountains. By the end of the clinic, participants will have learned the essential skills of climbing including belaying, rappelling, knot tying, and climbing techniques as well as safety.
The Climbing 101 clinic is intended to take those who have learned the basics or gym rats to the next level outside.This clinic will assist to improve climbing technique, provide introduction to anchor building and traditional gear placement. 
The goals and focus of this clinic is customizable depending on the participants' goals and ability.
Groups: Upon request, we are able to handle large groups for this adventure.