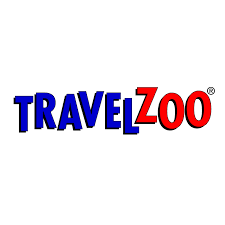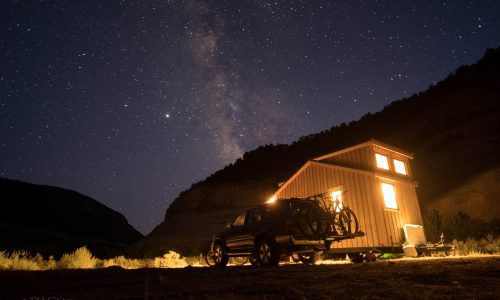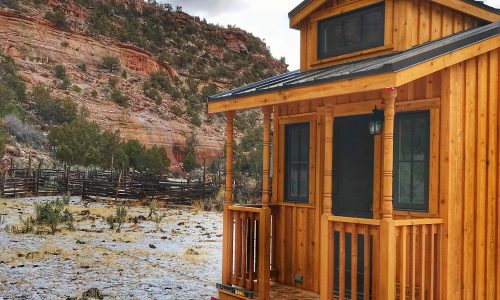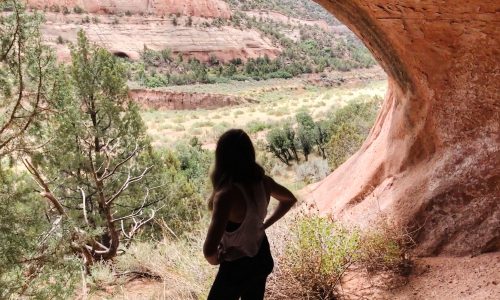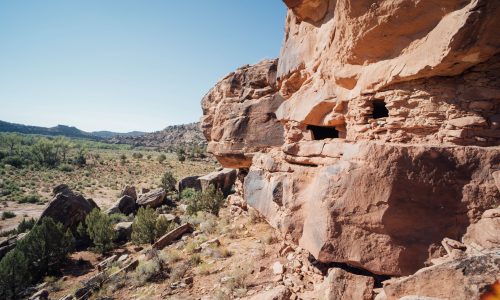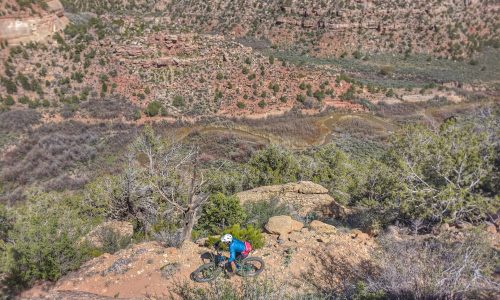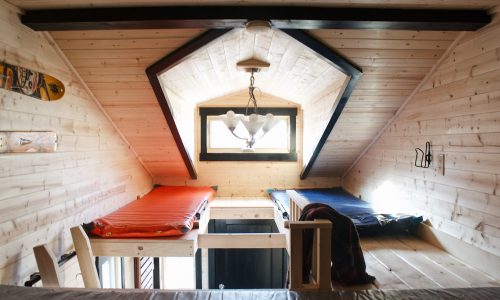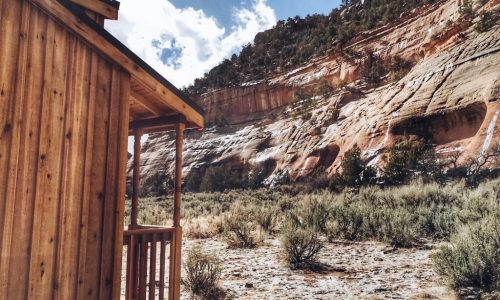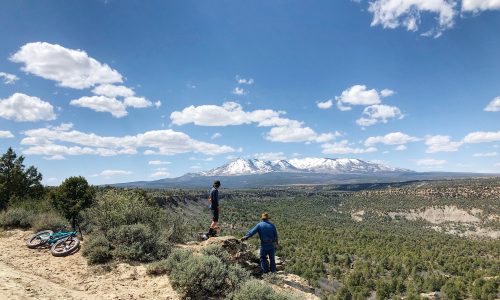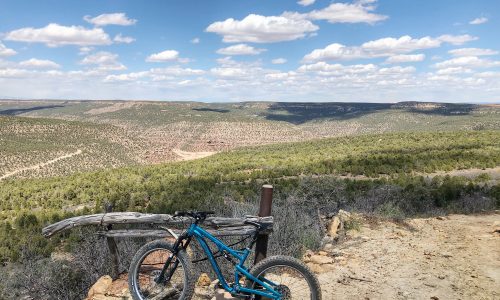 This deal is exclusively available through TravelZoo and is offering a 20% discount on our standard rate of $120/night at the Roam Tiny Home in Montezuma Canyon. Simply use the code uot2020 when booking.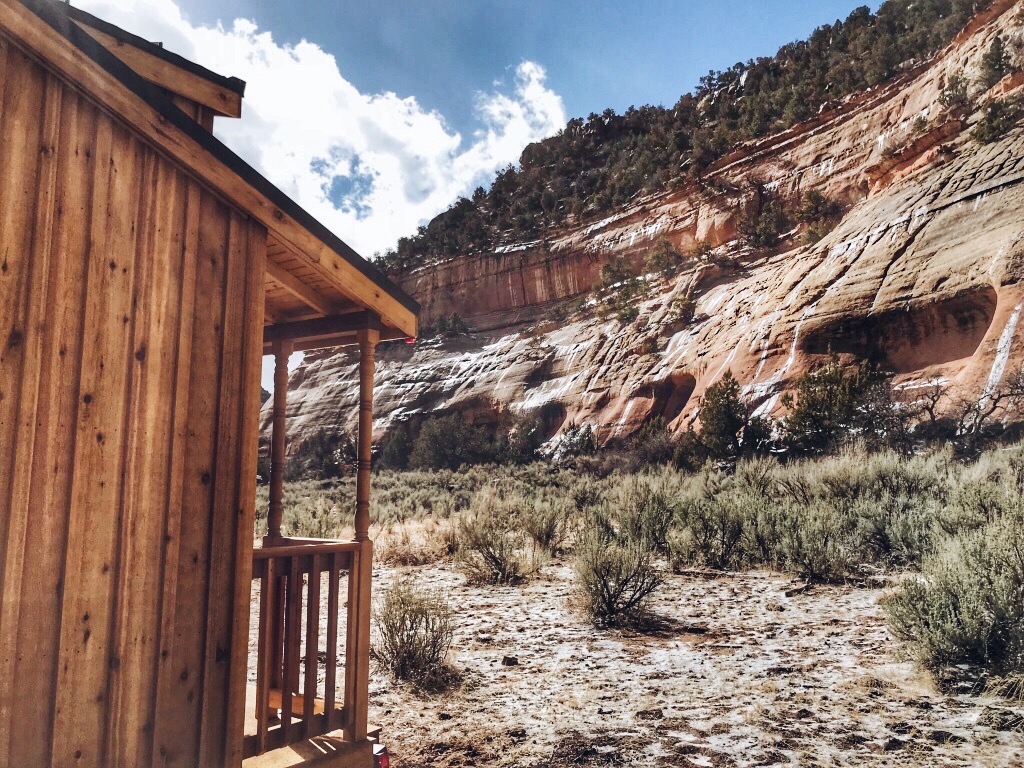 In the transition times (early-Spring, mid-fall) when the Tiny Home is being shifted to/from its Winter season location it can be found in Montezuma Canyon just 20 minutes south of Monticello, Utah. The canyon walls are sandstone cliffs, and if you have a good eye you can spot moki steps and cliff dwellings tucked away in the canyon walls. The canyon is a gravel road that starts a few miles south of Monticello and can continue on to Bluff, Blanding, and Hovenweep National Monument. This is a great base for those looking to escape the spring and fall frosts, and explore a taste for what the desert has to offer. This area is also in close proximity to Canyonlands National Park Needles District, Bears Ears National Monument, and Indian Creek.
From biking the canyon road to hiking, there is much to be explored. At Roam Industry we offer guided trips, bike rentals, as well as other gear. Please let us know how else we can add to you stay and experience.
The Tiny Home moves with the seasons and is available year-round. Placement of this hut has been selected for the areas' seclusion, access to bikepacking routes and/or ski terrain, as well as its natural beauty. All placements are permitted with public or private land ower's consent.
The hut features a main level with bathroom, kitchenette area, and small living space for socializing. In addition to a lofted area providing plenty of space for sleeping six adults.
The kitchenette area includes: a 3-burner camp chef stove, pots & pans, cooking utensils (basic spatulas, knives, etc), wash basin, french press, basic spices, plates, bowls, cups, and utensils. The bathroom is an interior composting toilet. Additionally, the Tiny Home features forced heating powered by a solar powered battery and back up generator. The entry area doubles as a living space for socializing. The Tiny Home has a fold-away table that fits between the two benches; perfect for enjoying a meal together or a late night game.
The Tiny Home has a total of six, two-inch thick paco pads for sleeping.
Cost: $120/night (plus tax) for up to 5 adults. Use promo code uot2020 to recieve 20% off your stay.
Packing List: Please click on this link to view a recommended packing list for your Tiny Home stay.
Unfortunately at this time we cannot accommodate pets, we apologize for any inconvenience this may cause.