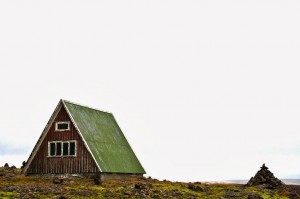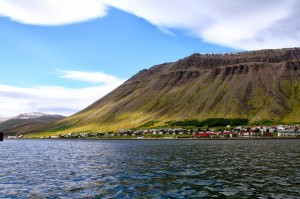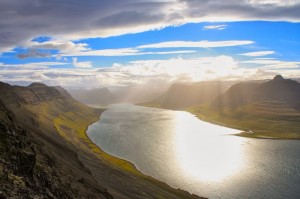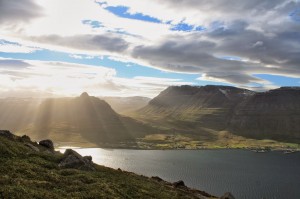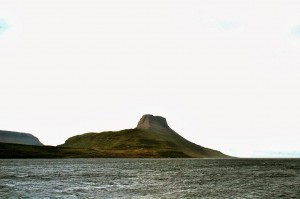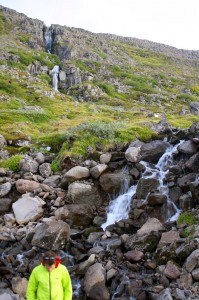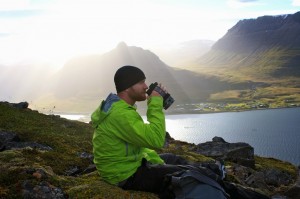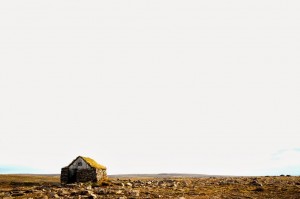 Ísafjörður in the Westfjords was our first destination in the northwestern peninsula of the country. The drive is full of high winds, water falls, windy roads…and sheep as you make your way through the fjords. However, it is some of the most dramatic landscape in the country with mountainous peaks, deep green valleys, separated by the dynamic fjords.
Our friends at the bouldering gym in Reykjavik pointed us in the direction of a climber who could tell us about climbing in the Westfjords. The weather for the entire summer had been pretty wet so the area we wanted to explore ended up not being an option. However, the trip to city was worth it nestled at the edge of the fjords the streets are lined by the tin clad buildings, with a harbor filled with fishing boats protected from the windy Norwegian Sea by the remote northern most peninsula Drangajökull.
We ate at a local cafe then headed towards the north-central coast. We stopped and climbed a rock formation overlooking the fjords, winding our way back through the fjords until we found an abandoned church Nauteyri and threw down some bivys overlooking the
Ísafjörður fjord.
Posted on